Additional Routing Screens, GPS Status Pages, and "Hidden Menu"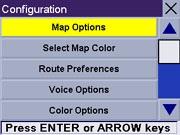 ..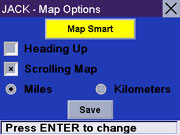 ....
Configuration Screens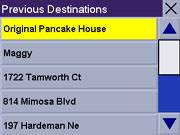 ..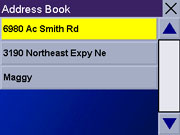 ..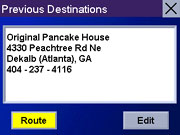 ..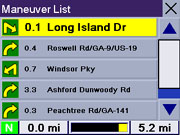 Address Retrieval Screens and Typical In-route Maneuver List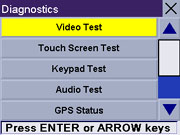 ..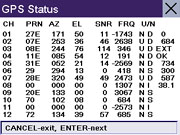 ..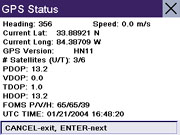 ..

Diagnostic and Product Information Screens
Hidden Menu
There is a comprehensive "Diagnostics" menu that provides for a variety of tests to check or reset the unit and a "Hidden Menu" that allows for recording and playback of vehicle movement, along with additional advanced diagnostics. Use caution with the "Hidden Menu" (select "Option", then "++--+-" to navigate to it) unless you are instructed to use it by Magellan tech support. Uneducated use of "Setup Miscellaneous System Flags" and "Clear A12 Memory" can impair the operation of the unit and any resulting damage would NOT be covered under the warranty.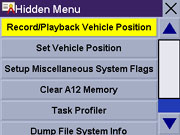 ..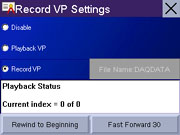 ..