Notes: 1) The above images MAY NOT be the same size as on the actual VISTA COLOR/LEGEND COLOR GPS depending on your particular screen resolution.
2) The following features concentrate on the new CAR NAVIGATOR FEATURES of the Vista/Legend Color models. For more information on use of the Vista/Legend in Hiking and outdoor work, please see the earlier product review on the original Vista/Legend
HERE.
For more details on operation of the new VISTA/LEGEND
COLOR units
see the downloadable Garmin manuals
VISTA HERE
and
LEGEND HERE.
SYSTEM SETUP DISPLAYS
1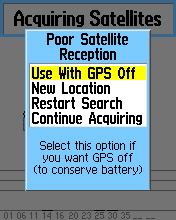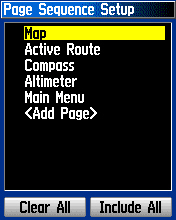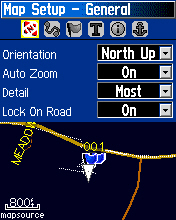 1a) Acquiring screen displays if satellite lock is lost.
1b) Main Menu screen displays in page rotation or when the MENU key is pressed.
1c) Page sequence and which pages are in the sequence is user adjustable.
1d) Map Setup allows user selection of display operation features.
2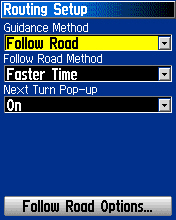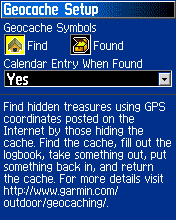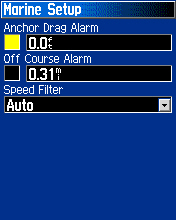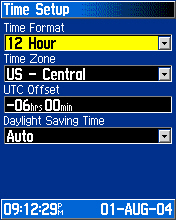 2a) Routing Setup page allows user to configure Offroad/OnRoad and routing features.
2b) Geocache page allows feature setup and optimization of GPS for this mode.
2c) Marine Setup page allows setup of the three marine oriented features.
2d) Time Setup page allows setup of time zone/UTC offset and daylight saving time option.
3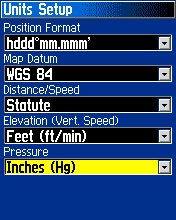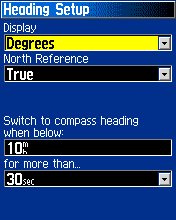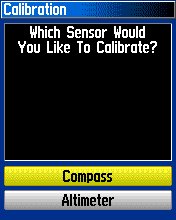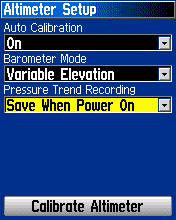 3a) Units Setup allows user selection of units of measure/datums and other.
3b) Heading Setup permits user to select trackup/north up and compass controls.
3c) Compass and Altimeter Calibaration page.
3d) Altimeter Setup permits manual or automatic calibration and barometer mode selection.
4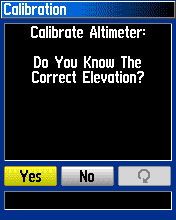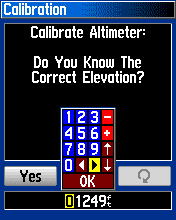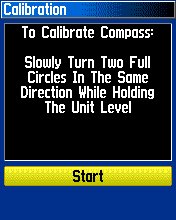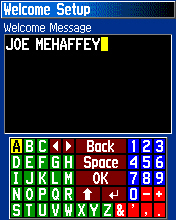 4a.b) Calibrate Altimeter Manually feature allows input of current elevation for calibration.
4c) Calibration of compass is a simple manual procedure.
4d) User can change the welcome message to his own choice of name/address, etc.