Costa Rica Tour and Panama Cruise with CruiseWest
Cana Blanca in the Golfo Dulce * Text and Photos by Jack Yeazel
Return to Home Page
NERAL:
This is a private preserve owned by Carol and Earl Crews. They operate a wild-life hospital which includes macaws and monkeys. Their facilities are just a short walk up the beach after a "wet" landing.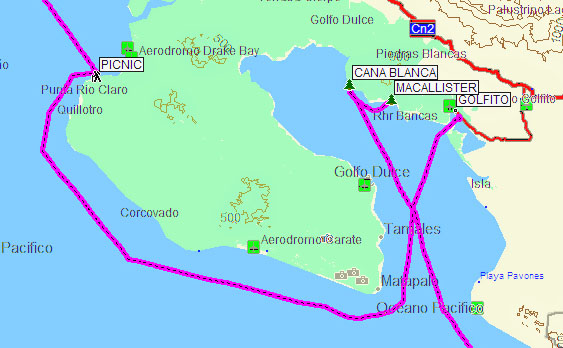 In this orientation map, the yellow line is the ship's track after leaving the McAlisters and Cana Blanca.
The main facility.
Mrs. Crews comforts a howler monkey.
And then adds a macaw.
Spider monkey in flight.
Capuchin approaching.
The monkey has landed.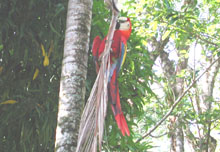 .....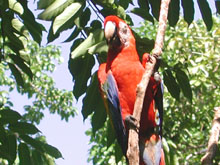 .....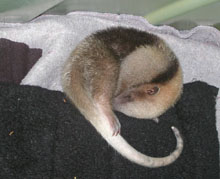 Macaws and a baby ant eater find sanctuary.
If you ever go "monkeying around", these are the best!